About Lorrie's Bookkeeping

Bookkeeping Services Since 1984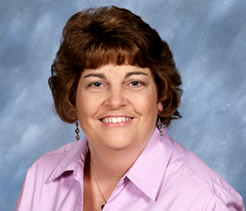 Lorrie's Bookkeeping

Serving Businesses, Organizations and Individuals Since 1995
I have been doing bookkeeping since 1984 and established Lorrie's Bookkeeping Service in 1995. I service a wide range of businesses including auto/motorcycle repair, attorney, churches, bar/restaurants, doctors, construction, clubs, rentals, and many more. I taper my services to each businesses' needs from small bookkeeping services to complete bookkeeping. Contact me and we can discuss what your business needs are.

My services help keep the clutter down and free up your time to devote to your daily business tasks. Got a pile of receipts you dont want to deal with? Drop them off. Itemized expenses? No problem. Despise balancing your checkbook? Let me do it!
Why Hire Lorrie?
-Trustworthy Bookkeeper
-Will work with your CPA
-Services offered onsite, offsite, or by secure remote access

End Your Paperwork Stress...
Let me help you sort, organize & handle all the mountains of paper that stack up-even for a small business.

Stop Working After Hours...
Relieve yourself of the stress of a never-ending day. You need time with the family and time to rest. Handling your own bookkeeping after a full work day or after dinner time can be exhausting. Delegate to professionals who have the time and expertise to get it done right the first time.

I Can Make You Money!
Good financial records put you in control. You will be more profitable since you can react quickly to business challenges and trends. Stop paying late fees and become more competitive.
Bookkeeping seems like a simple problem with a simple solution, but when it comes time to get the job done, most small businesses find it hard to follow through the essential process.
I'm here to help you run your business more efficiently and in the process save you both time and money.